Back
Team 18 raises their truck game with Kenworth
We had the pleasure of delivering a big, bullish looking, Black 97 tonne rated Kenworth T909 36" IT sleeper cab prime mover to Team 18 supercars owner, Charlie Schwerkolt.
The T909 is the 'King of the Road' traditional Kenworth truck. This workhorse is powered with the Cummins X15 engine and Eaton Manual transmission. Versatile in a lot of applications, it's a big truck with an even bigger bonnet and classic Kenworth styling.
The predelivery and fit up of this beauty included stainless tank trims and accessories, 6" straight cut stacks, extra roof lights to cabin sleeper, under bunk fridges, custom bulbar, plus much more. The impressive fit out was at the request of Charlie as he wanted to make sure this rig stood out on the road when it transports the Team 18 racing cars or parked near pit lane. Our detailers, Ando's detailing, did a fantastic job to make this beauty shine, even polishing all the alloy steps to a mirror finish!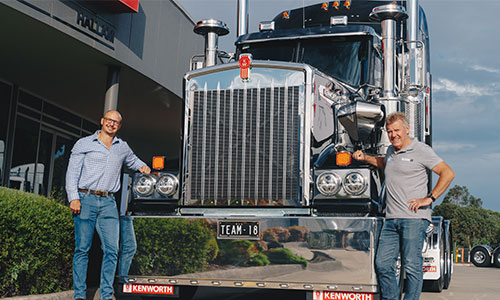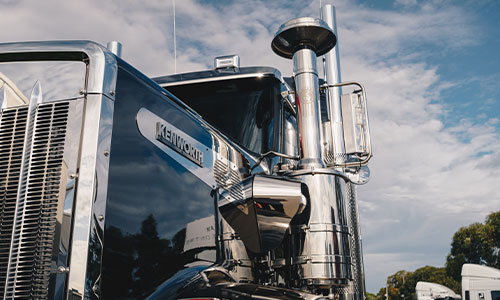 On delivery it was great to see the passion Charlie has for not only motorsport, but also the Kenworth product! (who wouldn't want to drive a big black hot-rod truck around that does the job day in and day out!)
"It was an extremely special day on Saturday getting the delivery of our brand-new Kenworth T909 in time to head to Bathurst," says Charlie.
"It's the ultimate truck! It's the biggest truck you can get, the toughest-looking truck, it's got heritage, style and class and it will be the envy of every team in the pit lane. We transport the cars all over Australia through some of the harshest conditions in the world, so it's critical to have a reliable truck that can haul the load well and deliver our equipment to the next event on time, every time.
"I've had a long and successful association with Kenworth for many years as a sponsor of Team 18 and as a provider of trucks for my Waverley Forklifts group. I was so proud to have the opportunity drive it off the production line at Kenworth's manufacturing plant in Bayswater and take it to their dealership at the Hallam Truck Centre for the final touches.
"Recently we've seen more teams bring Kenworths to the track and we've always had one, but now we have the best," Charlie concludes.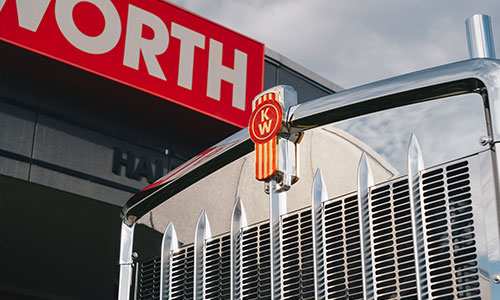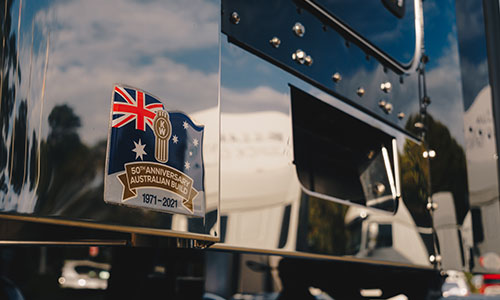 Kenworth Australia has a longstanding partnership with Supercars as they celebrated their 20-year anniversary as the official heavy vehicle supplier for the championship in 2020. The brand also shares a long personal history with Schwerkolt, with over 20 Kenworths currently running in his Waverley Forklifts transport fleet.
From their home base in Melbourne, Team 18's truck driver Mark Nelson will drive this T909 prime mover over 70,000km this year, pulling a B-double trailer with over 50 tonnes of equipment to the 13 rounds across Australia, including through the red centre to Darwin and across the iconic Nullarbor Plain to Perth.
Team 18's 2021 campaign begins this weekend at Bathurst's iconic Mount Panorama circuit, where IRWIN Racing's Mark Winterbottom and DEWALT Racing's Scott Pye will tackle two 250km sprint races to kick-off the Repco Supercars Championship.
We were extremely proud to hand over this amazing T909 and we wish Team 18 all the best for their 2021 campaign.
Recent Posts
All Posts
Tags